Website Production
We can create any site.
We consistently do the planning, direction, design, and coding of websites that are both responsive to smartphones and user-agents.
We can also install WordPress, which allows you to manage the site yourself.
In addition, we also do system development and maintenance operation.
Amount 100,000円〜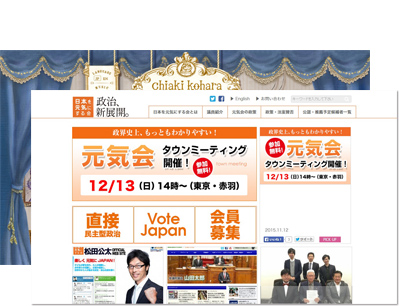 System Development
Development of Customized WordPress Site from scratch is also possible. We accept anything defined by the clients requirements.

Application Development
Offshore Development is also possible at 1/3 of current market price. Please feel free to contact us.